There are smart door locks and intelligent room lights and thermostats, so why not smart garage door controllers, too? As it turns out, you can buy those and there are a growing number to choose from. Here are five of the best ones. 
[1] Chamberlain C450 Durable Chain Drive Wi-Fi Garage Door Opener
Fitted with the included smart MyQ system, you connect the Chamberlain C450 opener to your home's Wi-Fi network and a complementing app, then operate it with your smartphone or some of the leading voice-activated assistant platforms—including Amazon Alexa and Google Assistant. Apple HomeKit and Siri voice assistant capability can be added through purchase of the MyQ Homebridge accessory.
Set the Chamberlain C450 to close on a schedule or turn your lights on and off through the MyQ app. You can also receive alerts about the garage door opening or closing on your smartphone. This model also electronically safeguards against forced openings. ($179)
[2] Asante Garage Door Opener with Camera Kit
Designed as an add-on for garages with existing door openers, the Asante Garage Door Opener with Camera Kit is a versatile option that works with most attached and detached garages. The Wi-Fi range of the model covers more than 5,000 square feet, and people get notifications via text messages and emails about the garage door whether they're at home or away. The camera has built-in night vision capabilities so you can see what's going on in your garage at any time.
Besides allowing smartphone controls, households can grant or revoke access to the garage door, allowing people to temporarily get in, whether they're landscapers or pet sitters. ($149)
[3] Skylink Nova Smart Garage Door Controller
Amazon Alexa tackles thousands of skills, including many that boost productivity. It's not surprising that developers are figuring out how to make garage doors respond to the virtual assistant as well. The Nova Smart Garage Controller from Skylink debuted at CES 2018, and it has numerous promising features. Alexa compatibility is one of them.
Similar to the Asante product covered above, Nova is a universal garage door controller that you can retrofit onto an existing "non-smart" garage door opener to enhance it—letting you rest assured it'll work with most existing opener setups.
Besides speaking an Alexa-recognized command to operate the door, you can trigger a garage door-related action with the popular If This Then That (IFTTT) app. Or, download the accompanying iOS and Android app. The product is expected to sell for $99 when it is released later this year.
[4] Nexx Garage controller
Connected garages are not just places to park automobiles. You can outfit them with smart lights and security systems besides garage door openers. Because there are so many garage enhancements available, it's easy to choose one that works with other technology you either own currently or want to buy soon.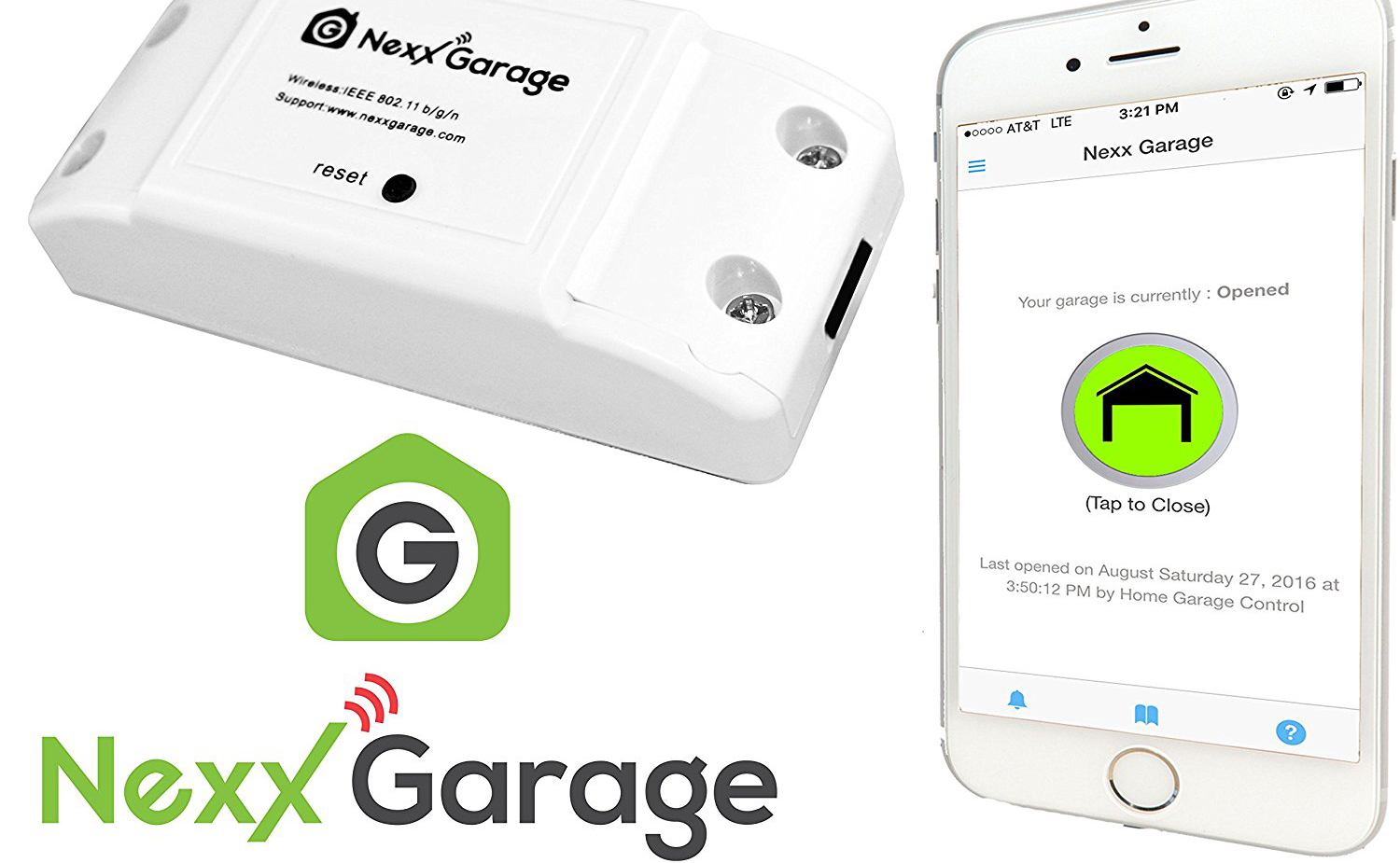 The Nexx Garage controller is another smart option that makes an existing garage door opener respond to your voice via the Google Assistant or Amazon Alexa. For example, the command "Alexa, tell Nexx Garage to close door" can be used to control the door. The companion app can also be used from anywhere to control the door. Plus, an admin console can grant permissions to several users, making it especially handy if you live in a large household. Homeowners can also opt to receive logs of the times the garage door gets opened or closed and get information that leads to peace of mind. The system costs $99.
[5] Gogogate 2 Controller
Another smart controller designed to work with existing garage or gate openers, Gogogate 2 adds leading-edge digital controls to typically low-tech systems. Like some of the other options on this list, the Gogogate 2 works with IFTTT, Amazon Alexa, and the Google Assistant. After giving a vocal command, you'll receive audible confirmation back. Plus, it's possible to set the Gogogate 2 so it opens automatically once your car is within a certain distance or at the time you specify. A plug-in for the app enables integrating accessory IP cameras for remote monitoring.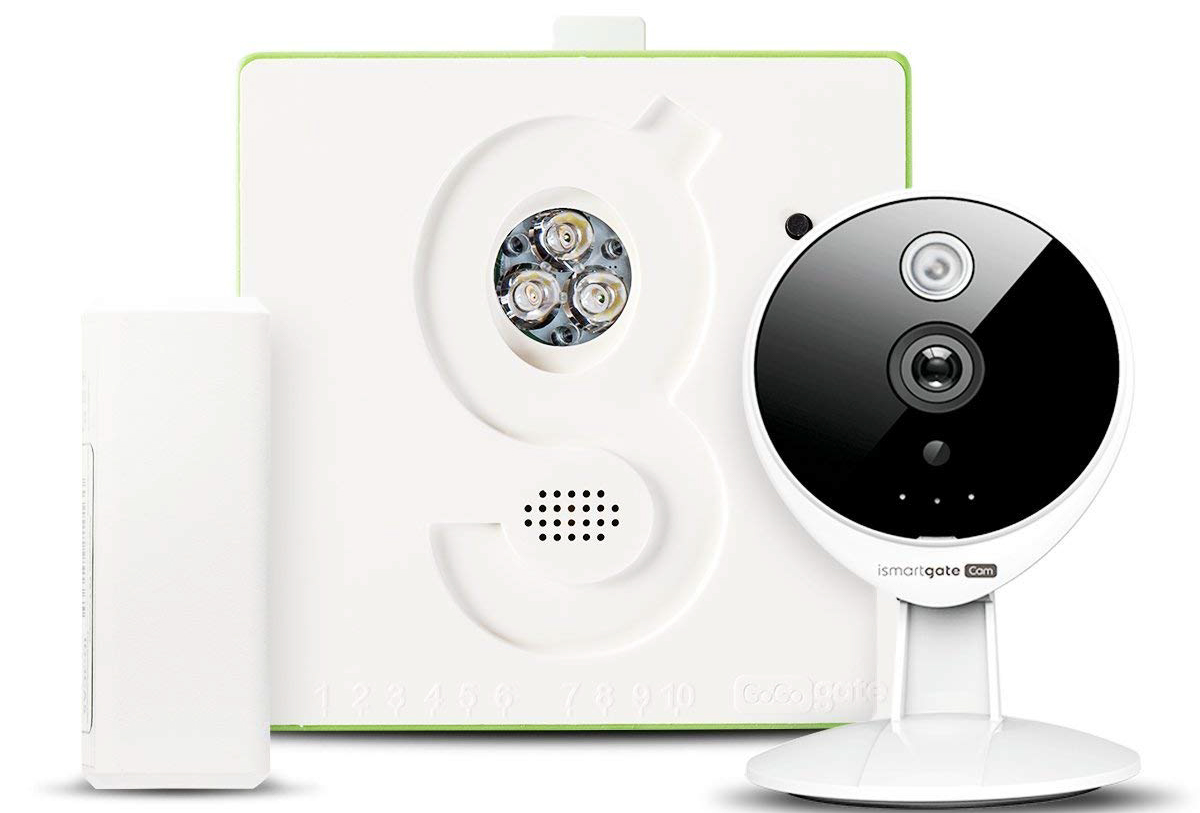 Furthermore, the Gogogate 2 is a smart investment because one unit can control up to three garage doors or gates. People who are administrators can give full or temporary access to designated individuals as needed. 
This model also does not require Internet access to work, making it ideal for people living in remote areas with limited connectivity. 
Gogogate also offers kits that include the company's garage door opener motors, and these packages include the Gogogate 2 controller. Prices start at $179, depending on if you only get a controller, or a complete garage door opener system.
Make Having a Garage More Convenient
Garages keep cars safe and serve as handy places to store gardening tools and other equipment. Unfortunately, it's not ideal to fumble around for a garage remote or get out of your car to physically open the door whenever you arrive back home.
These smart controllers can eliminate those steps. Instead, you can either open and close the garage door with your voice or operate it with a compatible app. And don't underestimate the value of knowing whether you remembered to close your garage door before heading to the airport. Problems solved.
More About This Topic: