Let's face it. Sooner or later, your dwelling may be targeted by thieves. But full-blown security systems are costly, right? Sure, they can be. However, with this SimpliSafe Home Security System deal, you can be well on your way to avoid becoming part of a crime statistic. And you can easily expand its five pieces to cover a broader swath of your home with more sensors, cameras, video doorbells, smart door locks, and other accessories.
SimpliSafe 5-Piece Kit
SimpliSafe pioneered the wireless security system genre, and this kit includes the latest third-generation of components from their growing ecosystem. The five-piece kit includes the wireless SimpliSafe Base Station (with a built-in 95 db siren), Keypad, Entry Sensor, Motion Sensor, Key Fob, and Yard Sign.
Check Latest Price:
Since these systems don't rely on wires in your walls, they are suitable for apartment dwellers as well as homeowners. When it's time to move across town or across the country, just collect the components and pack them up for your next place.
SimpliSafe 7×24 Monitoring Optional
While your system will give siren alerts out of the box, you'll want to consider professional monitoring services. In the case of SimpliSafe, their Standard Plan costs $14.99 per month, or about 50 cents per day. It includes 24/7 live alarm monitoring, cellular connection, environmental monitoring, and more. You can see how this compares with other systems by reviewing our comprehensive Definitive Guide to DIY Security Camera Subscription Plans.
SimpliSafe Integrations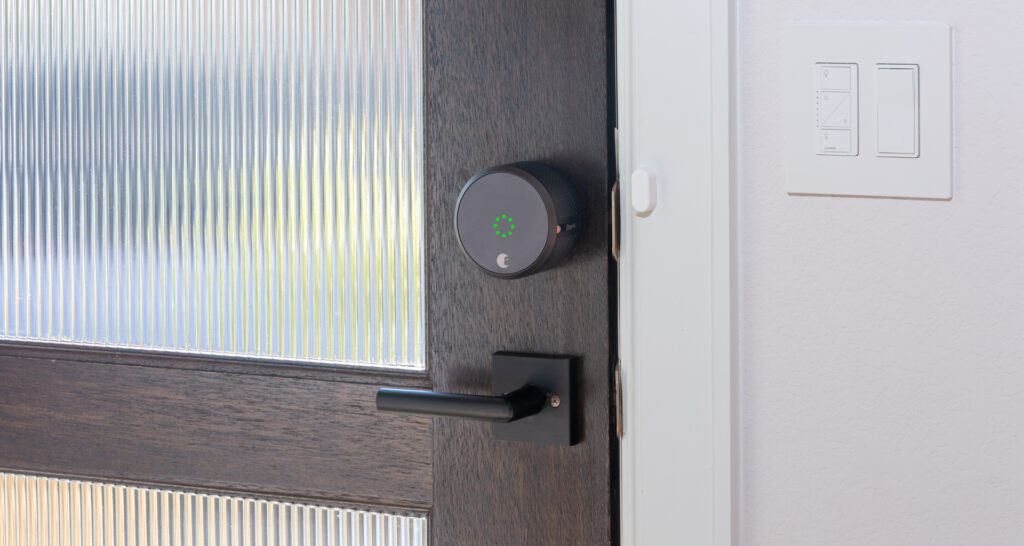 Want to do more with your SimpliSafe system? You can get integrations with other ecosystems—including Amazon Alexa, Google Assistant, and others—by upgrading to their SimpliSafe Interactive Plan at $24.99 per month. This also delivers unlimited camera recording, mobile app access, and smartphone alerts.
For example, you can integrate SimpliSafe with the August Smart Lock Pro. When this is configured, you can place your system into Away (armed) mode through the SimpliSafe Key Fob, Keypad or mobile app, then the August Smart Lock Pro can automatically lock itself. Furthermore, when you set your SimpliSafe security system in Home mode, the August lock can automatically unlock itself.
More About This Topic: