The year 2020 has started with a bang (you must remember the terrible fires raging in Australia) and now with the global Coronavirus Disease 2019 (COVID-19) situation, it seems certain to go down as one of the most turbulent years in modern history. 
The world is still fighting this horrible menace and it will take some time before we can measure the real impact it will have on the property and housing industry. We do know, however, that it's just a matter of time before we will defeat it. So let's take a look at some of the most promising housing trends that—despite everything—have the potential to shape the sector in 2020 and beyond.
Smart Houses Are in Demand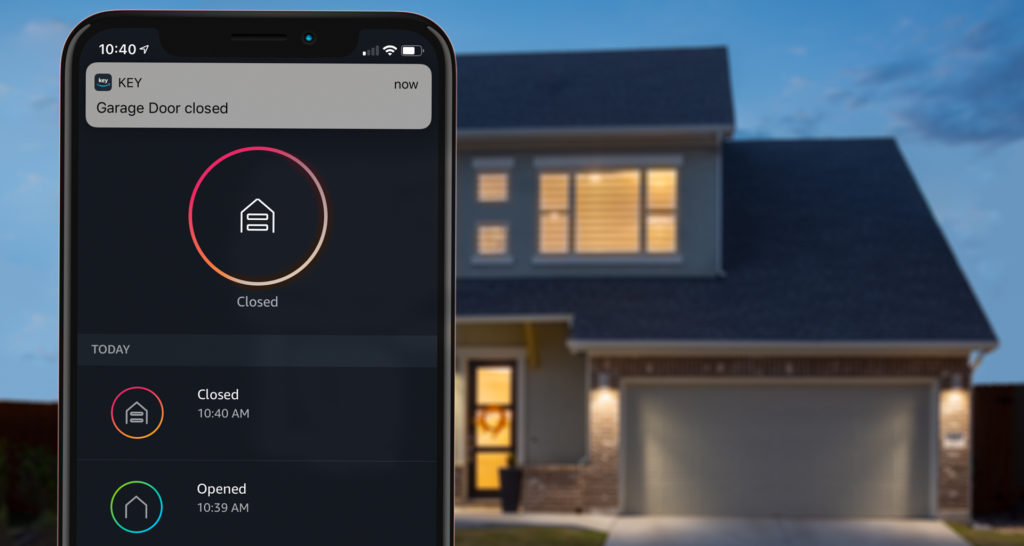 A smart house can be described as a harmonious place whose harmony is achieved through an intertwined alliance of people and technology. For decades now, technology has served to make our lives easier and it's high time we welcome it into our homes. The benefits of integrating smart technology in our houses are manifold.
To begin with, think about how much would be saved on electricity bills if you had a system that measures your consumption and warns you if there's a malfunction. Its data would be a reliable source for making informed decisions on whether you need to change your weathered windows and doors. 
Increased security can be another important perk of a home with smart locks, enabling remote operation and monitoring, while the latest security systems bring still higher levels of safety and automation. Garages, too, are getting smart, and the latest technology can keep an eye on your valuable automobiles while enabling delivery agents such as Amazon to safely deliver packages inside them.
Moving Away From the Capitals
Capital cities are usually the most developed areas in any state and they provide a lot of opportunities for employment. However, many have become overpopulated and people have begun to value the privacy and silence of smaller cities and suburbs. Particularly, in the era of remote work and digital nomads this can make a lot of sense.
Properties in towns and urban suburbs are increasing in popularity as people are seeking refuge from the noise, lights, and heavy traffic of a capital. With such locations and properties becoming the focus, at some point in the future, the property prices in the capitals and more peaceful places will grow close to each other. Naturally, those that can afford it will have a property in both areas of interest. 
Benefits of House and Land Packages 
Following the increased interest in moving away from the hustle and bustle of large cities, such as Sydney or London, and yet staying near the cauldron of business opportunities, many house buyers are going for the suburbs. They're proving to be an excellent choice since they offer peaceful neighborhoods with every institution and amenities being close by—and offer many people their first opportunity to own land.
Also, young parents love the idea of having a house with a backyard where their children can play as opposed to being confined to an apartment. They often choose house and land packages in Austral or another suburb of Sydney or some other large city because purchasing them at the same time means the building process is transparent, simplified, and expedited. All one needs to do is choose the package and house design and experts are there to ensure you get your money's worth. 
Catering to Millennials' Needs
Millennials are currently taking up the majority of working places, starting families and as you may have already guessed— purchasing homes. They're not a difficult generation to please but they're different from the generation of their parents, mostly in terms of their closer relationship with nature. 
Many of them see one of their greatest passions as the need to coexist with nature, if they cannot rectify what humanity may have done to it. With that in mind, they strive not to waste resources such as electricity or water, and this goes hand in hand with the increased demand for smart houses. For example, they will make the most of natural daylighting, install solar panels, and use solutions such as motion sensors to prevent the waste of electrical energy. 
Turning the Focus on Amenities 
With the development of technology, some things which were available only to certain institutions or wealthy individuals have found a place to our homes. A few decades ago, big screen TVs were a thing of wonder. Today, large flat-screen smart TVs are present in many houses and our appetites are larger. We crave for private garages, gyms, pools, even home theaters.
Final Thoughts
What we can learn from these trends is that technology is a prerequisite for a happy house buyer and a satisfied seller. This is partly dictated by the generation with the most economic power at this moment and for the foreseeable future, but also because it is a natural continuation of the human species' development. 
Modern house buyers yearn for their own piece of land with a house they designed based on their wishes—sited in a quiet neighborhood to raise their children in. This desire, coupled with the wish to stay connected with the world, has made them populate the suburbs and small cities. Appealing to this desire is expected to drive what should be offered to house buyers in 2020 and beyond.
More About This Topic: