Once upon a time, the phrase "smart apartment" defined a property in a great location at a highly appealing rental rate. Nowadays, "smart" carries a new meaning—it signifies that a property contains up-to-date technology to help make life easy and comfortable.
Typically, to qualify as a smart apartment a dwelling needs these must-have elements: 
Smart devices: Connected devices, such as lights, locks, and a thermostat, are a must. Phillips Hue lights come with an app that allows tenants to change lighting colors—they can turn them off with a voice command, too. As for thermostats, the Google Nest models remember the tenant's habits and adjust the temperature throughout the day. 
Connectivity: Another must-have in smart living is broadband and wireless connectivity. People want instant, easy access to the Internet. They also want to connect any and every device. It's crucial to include a wealth of plug types and charging stations. Ideally, you should sync the entire building—residents want convenient access to management and systems within their dwelling. 
Community management: A smart living space includes plenty of amenities to make life easy. Many buildings offer a house cleaning service, package delivery, storage centers, gyms, and more. 
Smart living has its benefits. Namely, residents live rental life in its most comfortable and intuitive iteration. It cuts down on utility usage and ensures security and safety with smart locks and security systems. Plus, it makes marketing for the property a breeze—potential residents will undoubtedly be wowed by the futuristic features. 
Unfortunately, outfitting your property for smart living comes with a few challenges.
1. Choosing the Right Products
When you buy a new smartphone, you have more than one brand to choose from. In fact, you have countless devices with different specs. The same scenario rings true with smart apartment tech. You have a variety of models and brands to sift through. It becomes a tough task to settle on one.
Fortunately, some items prove more desirable than others, both for residents and for building managers. For instance, a smart key system allows residents to access their apartment, as well as communal areas, with a single key or fob. Managers can track swiping and see who uses what area when.
Choosing the products you think tenants will want will show how pricy such a project can be. Even upgrading a small apartment's lighting to a smart system can cost $1,000. So, be sure you have an adequate budget before choosing products as it can get expensive.
2. Managing the Cost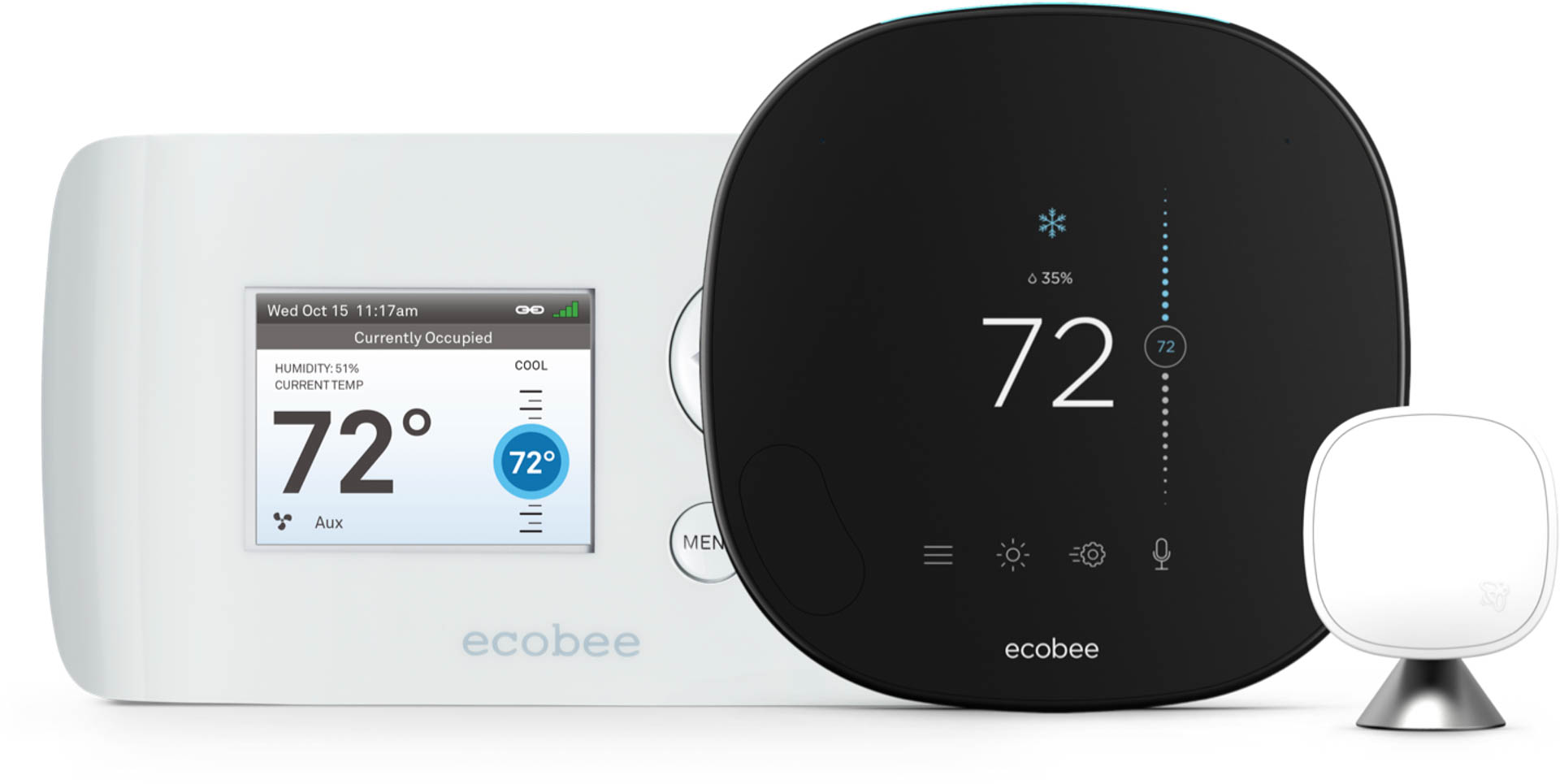 Speaking of money: The capital outlay is almost certainly the biggest challenge—or at least the biggest unanswered question—for landlords and property owners. Here's a rundown on the cost of major smart home components so you know what to plan for.
Smart home hub: Every smart apartment needs a hub. The Amazon Echo Dot will set you back $49, Google Home costs $99 and the Samsung SmartThings Hub carries an MSRP of $69. Apple and Google have higher-end products in the $300 to $400 range as well.
Smart thermostats: Tenants who pay for their own utilities are most interested in energy-saving smart apartment technology. Smart thermostats like the ecobee 4 and products from Google Nest range in price from $95 to $250. If your rental units have zoned climate areas, you'll need one for each zone.
Smart lighting: As mentioned, landlords can spend an arm and a leg for a full lighting retrofit. If you want to think smaller, consider replacing one bulb at a time with smart variants like the $25 LIFX white Wi-Fi bulb. Color-changing options cost up to $60 per bulb. In a home with an average of 45 bulbs, smart lighting can get expensive fast.
Smart security: Landlords may also choose to install smart video security systems to keep themselves and their tenants safe. Products like the Ring Alarm setup or Nest Secure range in price from $199 to $229, but don't require contracts or monthly fees. ADT and Vivint have all-inclusive smart security technology and monitoring for $29 to $39 per month.
According to TransUnion, a landlord can easily spend $500 or more per retrofit. As we've seen, the scope of your ambitions can cause this price tag to fluctuate considerably.
It's best to choose your battles and find out what kinds of technology your residents are actually excited about. For instance, of the 15% of surveyed residents who plan to buy an electric vehicle in the next few years, only 58% say they're willing to have the cost of onsite EV charging stations reflected in their rent.
3. Learning the Corresponding Tech
When you install smart products, you've only conquered one part of the process. Each device comes with its own software you must learn to use. Building staff will have to master the corresponding platform and stay abreast of updates that will undoubtedly arise. Plus, you'll likely need to field questions from residents along the way. 
Some tenants will already know how to use the systems incorporated into the building. For instance, BMW used 3D printing to produce tiny smart homes with their prototype housing on display in Beijing. The houses include the Google Nest ecosystem, a popular smart platform. Through it, residents can cast videos from their phones to a TV screen. They can use voice commands to check the weather and play music. The lesson here is that if you use a popular system, you'll reduce the learning curve. 
4. Respecting Resident Privacy
Although smart technology has a slew of benefits, some residents might not like the way it works. It's nice to have digital keys, but they also track who comes and goes. Sometimes, signing up for the corresponding smart-key app means residents must provide personal information to a third party.
Even an addition as seemingly benign as an Alexa device can cause issues—it has been shown to record and share private conversations. In short, residents don't want to feel like you're watching them 24/7.
Some landlords have overcome this obstacle by keeping several units traditional and tech-free. Potential residents can choose how they'll live once they move in. Most building managers find the majority of residents opt into smart technology. Nevertheless, it's better to have an option for everyone. 
Predicting the Future
You can't predict the future of smart technology, primarily because it's a fast-paced field. Something you install now might be outdated in a year or two. Try and select the basics that seem to have staying power. 
You can also allow residents to customize smart packages during move-in to use the brands they like best. Along with standard smart door locks and smart appliances for everyone, you might let the new resident implement a Google or Apple home system.
Choose the Ideal Smart Technology for Your Tenants
Smart technology will eventually become a must-have for renters, not a perk. While it comes with downsides, a life simplified by tech is what today's residents want.
As a landlord, it's up to you to decide which pieces of smart tech your tenants will want. Experts say the best place to start could be with smart lighting, since it's something residents will enjoy at the end of every day. Of course, an Amazon Alexa or Google Nest device is a baseline smart product, too—everyone can find use for one of those devices. Learn the ropes and implement smart devices that suit your community best.
More About This Topic: