When remodeling—or more accurately, revamping—your home or seeking ways to improve its overall functionality, keeping the latest technology in mind can be a smart move that will ultimately benefit your comfort, the environment, and provide extra security measures that were impossible to imagine a few decades ago.
Large revamping projects are growing in popularity. Some things may seem obvious—such as replacing carpet with hardwoods or laminates, updating fixtures and cupboards, or building an addition. However, it makes sense to consider these five high-tech home improvements, from home automation devices to clever conveniences. They may practically pay for themselves and make your life easier, whether you're starting up or winding down your home remodel project.
A Smart Lock is a Smart Move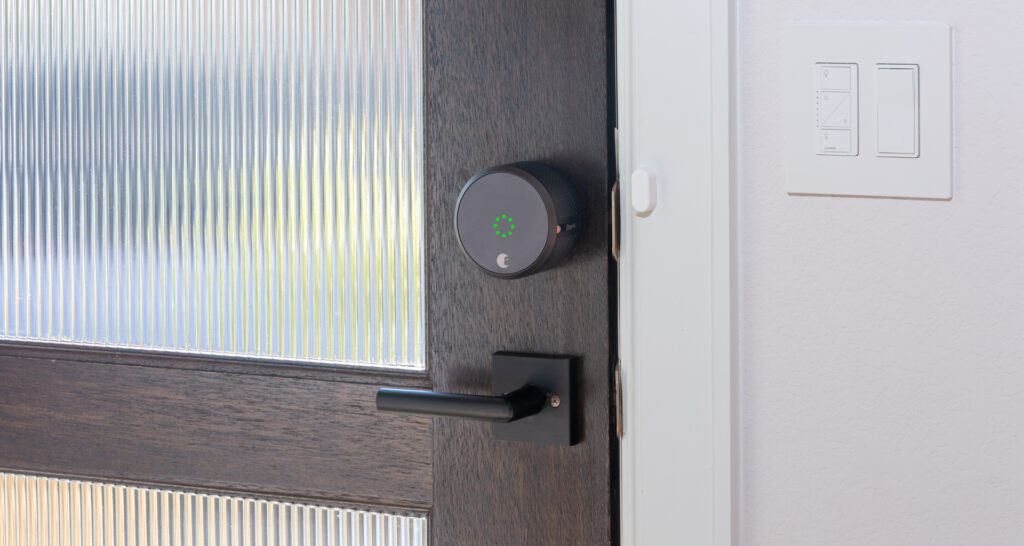 Like a standard door lock, any of today's smart lock options can provide security and prevent intrusions and theft—ensuring your possessions and loved ones stay out of harm's way. In addition to smartphone unlocking and PIN code access, smart locks can also make things easier by turning on your home's indoor smart lights and adjusting smart thermostats when you unlock the door. There are many smart lock options to choose from, but make sure to purchase one that works smoothly with your mobile devices and other smart home products.
Plug in a Security Camera
With more than 5,400 burglaries happening each day in the U.S., having a security camera or video doorbell (which is really a camera) at your home is a must-have and can be a huge help to keep your home and family protected. These cameras, when installed near the front door, are also worth their weight in gold since many can detect the delivery of packages. Inside the home, an indoor security camera can help you monitor construction crews during your remodel and keep track of intruders in the event of a break-in.
Once the remodel is complete, you can use the camera to make sure your pets and kids are safe or catch them doing funny things. You can even have two-way communications with family and guests through certain types of cameras.
Add a Smart Thermostat
A high-quality home remodeling project doesn't come cheap. However, you can recover some of the cost with home automation technology. For example, a smart thermostat can help you save on heating and cooling, which will not only lower your electricity and natural gas bills but will also help save the planet.
Remember to look for a smart thermostat that works with other smart home devices you already own, selecting wisely from among the thee main smart home ecosystems, including Amazon Alexa and Echo, Apple Siri and HomeKit and Google Assistant and Google Home. For example, if you own smart light bulbs, look for a smart thermostat able control them from the same ecosystem.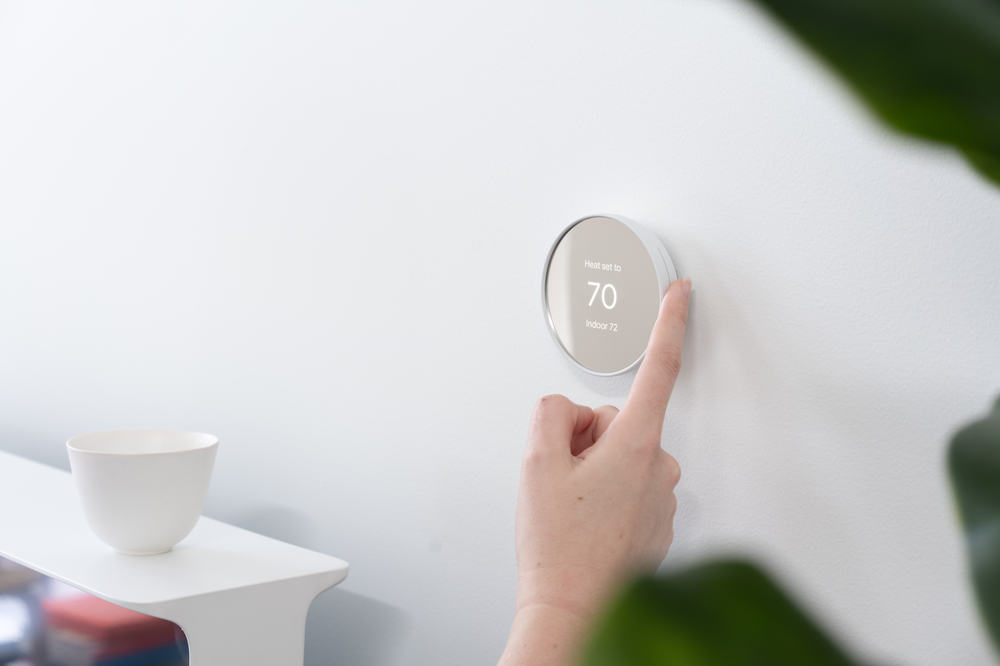 Install Rooftop Solar Panels
Energy-efficient features add value to your home, and over 80% of homebuyers say they want them. Efficient windows and appliances are a good starting point, but there's always a way to go above and beyond: Consider installing solar panels and begin powering your home with the sun. When properly designed and installed, they can have a significant impact on reducing your electricity costs, and in some cities, you can sell the energy you don't use back to the grid through inverse metering—so you'd make money along with saving it.
Keep the Air Clear with a Central Vacuum
Does cleaning your home with your portable vacuum kick up dust, and does that dust aggravate your allergies? If so, your home revamp would be an excellent opportunity to install a central vacuum system. With a powerful central motor and filter safely tucked away in the garage or away from the main living space, outlets in the walls are used to connect a vacuum hose and attachments. When flicked on, the system safely (and nearly silently) routes debris to the remote unit. 
Furthermore, by installing a baseboard inlet in the kitchen or elsewhere, you can swiftly sweep up debris with a broom and tap the outlet with your foot to magically whisk the dirt away. This is great when you want to collect dust bunnies or spilled sugar, so nudge the debris to the outlet and let the vacuum do the dirty pick-up work.
Make the Revamp Move
Whether you're planning a remodel, wrapping one up, or just want to add a little flair to your home, keep in mind these smart additions that can significantly improve your home life. They feature reasonable price tags, and can on deliver immediate short-term and long-term value. They can also increase your security and safety, and add to the overall enjoyment of making your house a more appealing home.