The latest in DIY security cameras and video doorbells are among the most popular connected home accessories, and for good reasons. These awareness solutions can instantly alert you to the presence of intruders, signal as a package gets delivered, enable you to see and converse with visitors at your door, or confirm when a child arrives home from school.
But at what cost? Beyond the initial investment, most of these internet-connected cameras require subscribing to a paid plan if you want the capability to record and retain video in the cloud for more than 24 hours. In this guide to security camera subscription plans, we have collected the specifics on free and paid plans from many of the most popular smart camera and smart doorbell makers—saving the headache of researching them on your own.
(Editor's Note: This article was revised on 06 July 2020 to reflect new Google Nest Aware subscription plans.)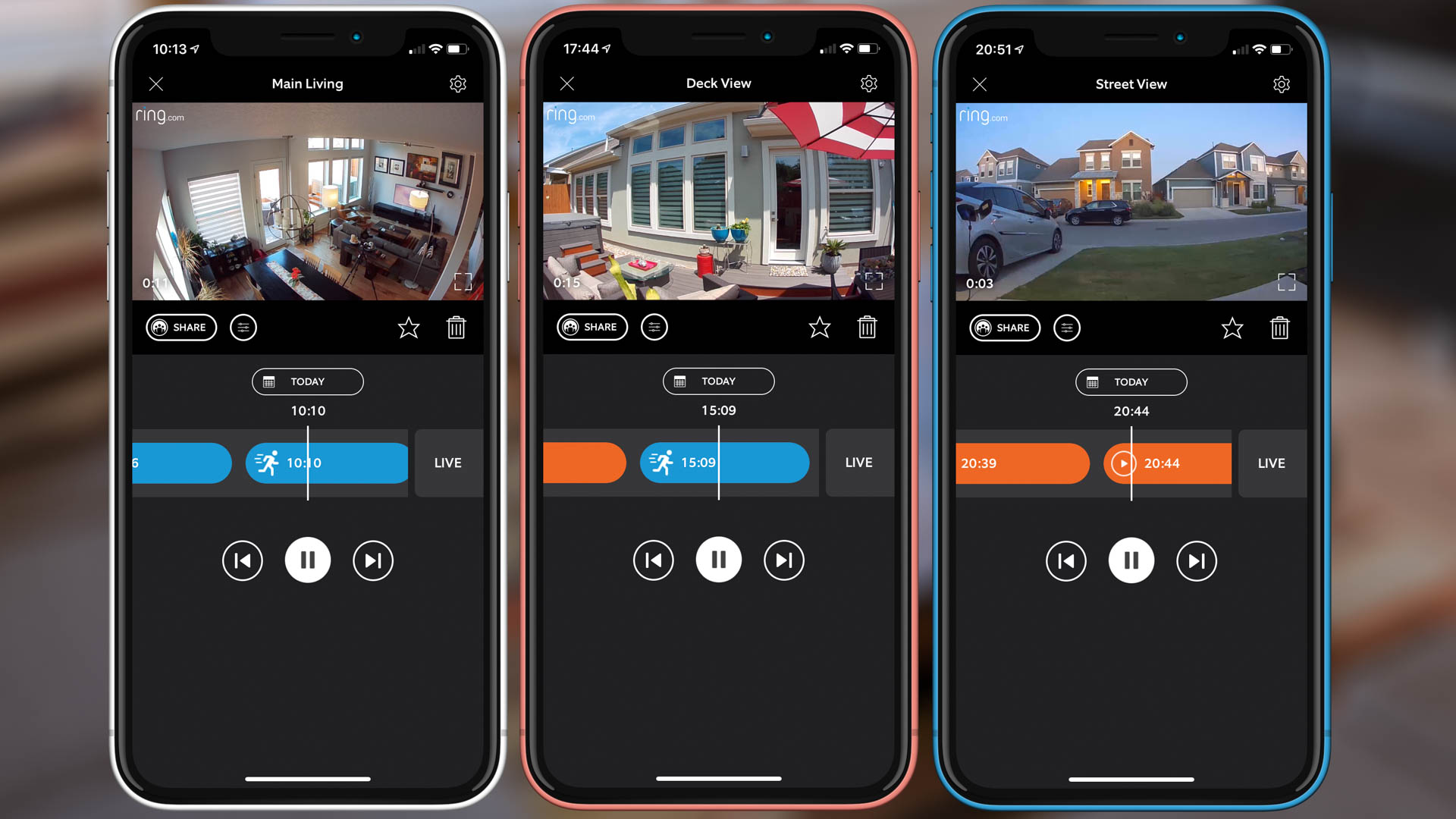 Before You Buy: Consider Professionally Monitored Security System Options
While we are covering the available DIY camera subscription plans offered by many of the popular camera makers, we are not exploring the broader topic of whole-home security systems. In that realm, security cameras can be a component in a holistic home safety system that may also include a variety of door and window sensors, glass breakage sensors, smart door locks, integration with other smart home components, and much more. These security systems can be either be self monitored or professionally monitored.
— DIY Security Systems with Optional Professional Monitoring
The available options here are diverse. Some security systems can be installed by the homeowner as DIY, yet offer professional monitoring services for a monthly fee. On our security camera subscription plan list below, we list standalone plans and cameras from Google Nest, Ring, and SimpliSafe. These same companies also offer broader security systems that are typically homeowner installed, yet can be professionally monitored. For example, in the case of Google Nest, they offer the Nest Secure Alarm system. This system can be set up for 24/7 professional monitoring by Brinks Home Security, including a cellular backup option to ensure the system continues to operate during a grid power outage.
Typically, professional monitoring with these DIY security systems does not require a contract, and monitoring services are offered at monthly or annual rates.
— Professional Security Systems
Still other systems are professionally installed, supported, and monitored by a security dealer or security company. In this scenario, a support technician could be automatically dispatched to repair a failed critical component or first responders such as the fire department could be dispatched automatically in the event fire is detected. These end-to-end professional systems can be viewed as holistic home and life safety systems, and operate autonomously to protect the home and its occupants 24/7, whether its residents are at home or away.
In most cases, these professional systems are sold as packages with an upfront fixed fee and monthly fees for the monitoring services. Typically, the providers will require you to sign a multi-year contract. Examples here are systems offered by ADT Home Security, Alarm.com, and Vivint Security.
Security Cameras: Do You Need a Paid Subscription Plan?
So you have decided to equip your home with one or more security cameras. But can you get by without a paid plan? Maybe, depending on how you plan to use your camera or doorbell. Lacking a paid subscription, you are typically limited to viewing and and interacting with a live video feed—though some camera makers give you 24-hour video retention as part of their free or included plans.
These typically free live feeds work great when the camera or video doorbell is installed at the front door, where you can use your smartphone to view and converse with visitors. Or to scare would-be intruders away with your voice from the comfort of your office, car, or the coffee shop.
But plans with live feeds only can be problematic when you are incommunicado for hours, stuck in meetings or elsewhere without access to your smartphone. That's where you'll want to choose a camera with a free 24-hour video retention feature, or a paid subscription plan with a minimum 5- to 7-day video retention period.
Are higher-end features, such as person or face detection, important to you? Most manufacturers will restrict that type of feature to paid plans. Do you travel extensively on multi-week trips? If so, you'll want a plan with longer video retention capability, to meet or exceed your average trip duration. That way, you can review video clip history in the event of a burglary or other events upon returning home. Plans are available with up to 60 days of video storage.
Security Cameras: Diverse Costs, Diverse Feature Sets Reign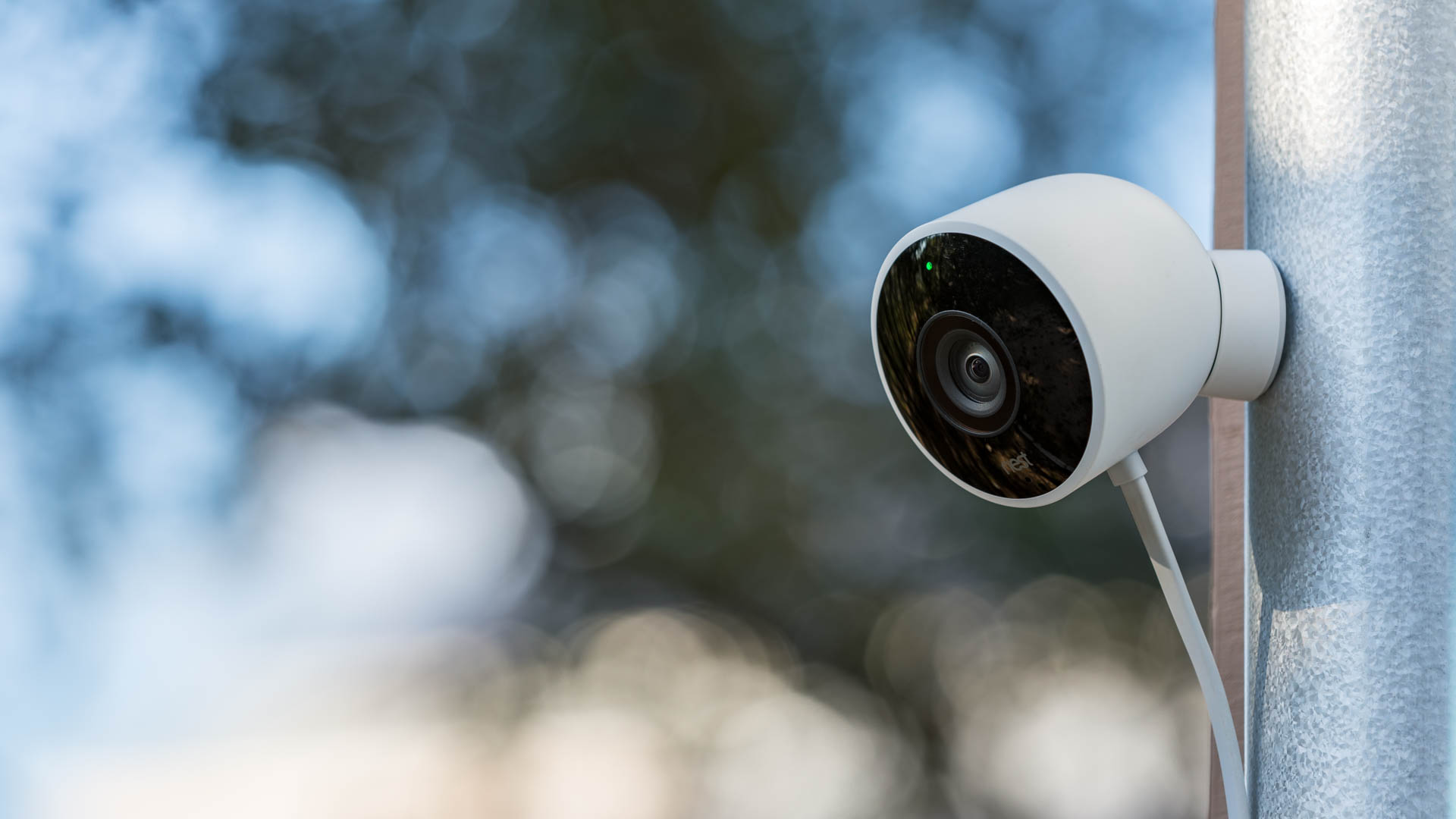 There are two things that ring true across all of the plans below: their costs are literally all over the map, and there is little commonality among the various manufacturers on the sets of features offered. In most cases, you will save by purchasing an annual plan (typically paid up front) instead of a month-to-month plan. Furthermore, most plans offer multi-camera discounts, and these can bring significant per-camera savings—particularly if you have more than a few cameras or smart doorbells.
Still others, particularly those manufacturers with security systems, may bundle in video retention features with broader 24/7 security monitoring plans. These can be a cost-effective way to get both your overall home security and video retention needs met. And some manufacturers may offer bundles with the camera and a cloud storage plan at a special reduced price.
Not sure what direction to go with your home? Check to see if your camera maker offers a free trial plan. These generally run for 30 days, and can be a great way to see if you really need the features offered in these paid plans. Just be sure to cancel the plan promptly if you determine you don't need it, which will prevent a potential charge to your credit card.
Security Cameras: Choose Your Camera and Subscription Plan Carefully
Let's face it. The cumulative cost of most security camera subscription plans can amount to many more times the cost of the camera or smart doorbell device over time. So, it makes sense to thoroughly research both the available cameras and the available plans before making a purchase.
Here, we have conveniently collected the particulars on security camera subscription plans from many of the most popular camera and doorbell manufacturers, ranging from Amazon to SimpliSafe. We will continue to add to this matrix and keep its data refreshed as the home security camera landscape evolves.
Is your favorite system missing? Let us know through our social channels and we will work to add it to the list.
Security Cameras: Guide to Subscription Plans
Arlo Cameras
Plan
Main Plan
Features
Products
Monthly Cost
Arlo "No Subscription" plan (up to 5 cameras)
7-day cloud storage, two-way audio, push notifications
All Arlo cameras
Free
Arlo Smart (per camera)
30-day video retention, all "No Subscription" features,
advanced AI detection (person, vehicle, alarm, animal,
and package detection), custom activity zones, lock screen notifications
All Arlo cameras; Arlo Audio Doorbell (when paired with Arlo camera)
$2.99
Arlo Smart Premier (up to 10 cameras)
30-day video retention, all "No Subscription" features, advanced AI detection (person, vehicle, alarm, animal, and package detection), custom activity zones, lock screen notifications
All Arlo cameras; Arlo Audio Doorbell (when paired with Arlo camera)
$9.99
Arlo Smart Elite (up to 20 cameras)
60-day video retention, all "No Subscription" features, advanced AI detection (person, vehicle, alarm, animal, and package detection), custom activity zones, lock screen notifications, e911 emergency call service
All Arlo cameras; Arlo Audio Doorbell (when paired with Arlo camera)
$14.99
Arlo Premium Video Recording (per camera)
Upgrade for Arlo Ultra camera to record and store clips in 4K
Arlo Ultra
$1.99
Arlo a la carte cloud video recording (per camera)
14-day video retention, 24/7 continuous cloud recording
All Arlo cameras; Arlo Audio Doorbell (when paired with Arlo camera)
$9.99
Arlo a la carte cloud video recording (per camera)
30-day video retention, 24/7 continuous cloud recording
All Arlo cameras; Arlo Audio Doorbell (when paired with Arlo camera)
$19.99
Blink Cameras
| Plan | Main Plan Features | Products | Monthly Cost |
| --- | --- | --- | --- |
| Blink Included Free Plan (per Blink Sync Module) | 7,200 seconds of cloud storage (or 1,400 five-second events) per Sync Module (multiple cameras can connect to a single Sync Module) | All Blink cameras | Free |
Canary Cameras
| Plan | Main Plan Features | Products | Monthly vs. Annual Cost |
| --- | --- | --- | --- |
| Canary Free Access (up to 4 devices) | 24-hour video retention, 24/7 watch live, video clips, person detection, activity zone masking | Canary View, Flex, and Pro cameras | Free | — |
| Canary Premium Service (first 5 devices) | 30-day video retention, all Canary Free Access plan features, full-length videos, two-way talk, safety button, unlimited downloads | Canary View, Flex, and Pro cameras | $9.99 | $99.99 |
Google Nest Cameras, Video Doorbells, and Smart Displays
Nest Aware
(1st Gen)
One Nest
Camera
Two Nest
Cameras
Three Nest
Cameras
Products
5-day 24/7
video history
$5/mo
$50/year
$8/mo
$80/year
$11/mon
$110/year
Google Nest Cameras, Doorbells,
and Google Nest Hub Max
10-day 24/7
video history
$10/mo
$100/year
$15/mo
$150/year
$20/mo
$200/year
Google Nest Cameras, Doorbells,
and Google Nest Hub Max
30-day 24/7
video history
$30/mo
$300/year
$45/mo
$450/year
$60/mo
$600/year
Google Nest Cameras, Doorbells,
and Google Nest Hub Max
Nest Aware
(2nd Gen)
All cameras,
speakers,
and displays
in home
Google Nest Cameras, Doorbells,
and Google Nest Hub Max
30-day event
video history
$6/mo
$60/year
Google Nest Cameras, Doorbells,
and Google Nest Hub Max
Nest Aware Plus
(2nd Gen)
All cameras,
speakers,
and displays
in home
Google Nest Cameras, Doorbells,
and Google Nest Hub Max
60-day event
video history
10-day 24/7
video history
$12/mo
$120/year
Google Nest Cameras, Doorbells,
and Google Nest Hub Max
Google Nest Aware Feature Comparison
Nest Camera Features
No Plan
Nest Aware
(1st Gen)
Nest Aware
(2nd Gen)
Nest Aware
Plus
(2nd Gen)
Nest Account
compatibility
✔︎
✔︎
Google Account
compatibility
✔︎
✔︎
✔︎
✔︎
Watch Live Streams
✔︎
✔︎
✔︎
✔︎
Basic Motion
Detection
✔︎
Intelligent Motion
Detection
✔︎
✔︎
✔︎
Sound Detection
✔︎
✔︎
✔︎
✔︎
Event Snapshots
(Up to 3 hours in past)
✔︎
Event-Based Recording
(EBR)
✔︎
7×24 Continuous Video
Recording (CVR)
✔︎
✔︎
Intelligent Sound Detection
(Nest Hello excluded from Person Talking alerts)
✔︎
✔︎
✔︎
Dog Barking Alerts
(Nest Hello excluded)
✔︎
✔︎
✔︎
Smoke Alarm and Glass Breakage detection
(Google speaker or Nest Hub required to detect)
✔︎
✔︎
Emergency Services Calling
(Google Home app only)
✔︎
✔︎
Person Seen Alerts
✔︎
✔︎
✔︎
Familiar Face Detection
(Nest Cam IQ series,
Nest Hello, Nest Hub
Max only)
✔︎
✔︎
✔︎
Package Detection
(Nest Hello only)
✔︎
✔︎
✔︎
Activity Zones
✔︎
✔︎
✔︎
Supersight Close-up Tracking
(Nest Cam IQ series only)
✔︎
✔︎
✔︎
Kasa Smart Cameras
| Plan | Main Plan Features | Products | Monthly vs. Annual Cost |
| --- | --- | --- | --- |
| Kasa Care Free Plan | 12-hour video retention for Kasa Spot Cam, 2-day video retention for Kasa Cam and Kasa Cam Outdoor. Limited to first 2 years, then a paid plan must be purchased. | All Kasa Smart cameras | Free | — |
| Kasa Care Plus (per camera) | 14-day video retention, 14GB of storage (approximately 60 hours of 1080p video), sharing, download | All Kasa Smart cameras | $4 | $40 |
| Kasa Care Premium (per camera) | 30-day video retention, 30GB of storage (approximately 128 hours of 1080p video), sharing, download | All Kasa Smart cameras | $7 | $70 |
Netatmo Cameras
Ring Cameras, Video Doorbells, and Security Systems
| Plan | Main Plan Features | Products | Monthly vs. Annual Cost |
| --- | --- | --- | --- |
| Ring Included Free | Motion-activated notifications, real-time video with live view, two-way talk, lifetime theft protection | All Ring cameras and doorbells | Free | — |
| Ring Protect Basic (1 device) | 60-day video retention, all Ring Included Free plan features, video sharing and saving | All Ring cameras and doorbells | $3 | $30 |
| Ring Protect Plus (all devices in a home) | 60-day video retention, all Ring Included Free plan features, video sharing and saving, 24/7 monitoring for Ring Alarm, extended warranties, Ring website discounts | All Ring cameras, doorbells, and Ring Alarm system | $10 | $100 |
SimpliSafe Cameras, Video Doorbells, and Security Systems
| Plan | Main Plan Features | Products | Monthly Cost |
| --- | --- | --- | --- |
| SimpliSafe Recording Plan (single camera) | 30-day video retention, live view, two-way talk, event-driven recording | SimpliSafe SimpliCam and Video Doorbell Pro | $4.99 |
| SimpliSafe Recording Plan (up to 10 cameras) | 30-day video retention, live view, two-way talk, event-driven recording | SimpliSafe SimpliCam and Video Doorbell Pro | $9.99 |
| SimpliSafe Standard Plan (for security systems) | No video recording or retention, 24/7 live alarm monitoring, cellular connection, environmental monitoring | SimpliSafe Security Systems | $14.99 |
| SimpliSafe Interactive Plan (for security systems and cameras) | Unlimited camera recording, 24/7 live alarm monitoring, cellular connection, environmental monitoring, mobile app, smartphone alerts, smart home integrations | SimpliSafe Security Systems, SimpliCam, and Video Doorbell Pro | $24.99 |