The Environmental Protection Agency (EPA) estimates that 89 percent of the waste generated in the U.S. is recyclable, but yet we only recycle about 34 percent. The rest continues to pollute our environment, disintegrating into gases that contribute to the greenhouse effect or ending up in the sea, harming the maritime ecosystems. 
Since the construction industry has never been more highly developed, sustainability has become an important feature in both the ways homes are built and furnished. Interior design is not simply a discipline that teaches us how to invent and improve the material side of life—so claim the people behind a new bachelor's degree in interior design—it is also an ideal model teaching us how things both great and small are bound together by invisible threads.
Here are some of the best eco-friendly home interior trends for 2020. 
Employ Repurposed Furniture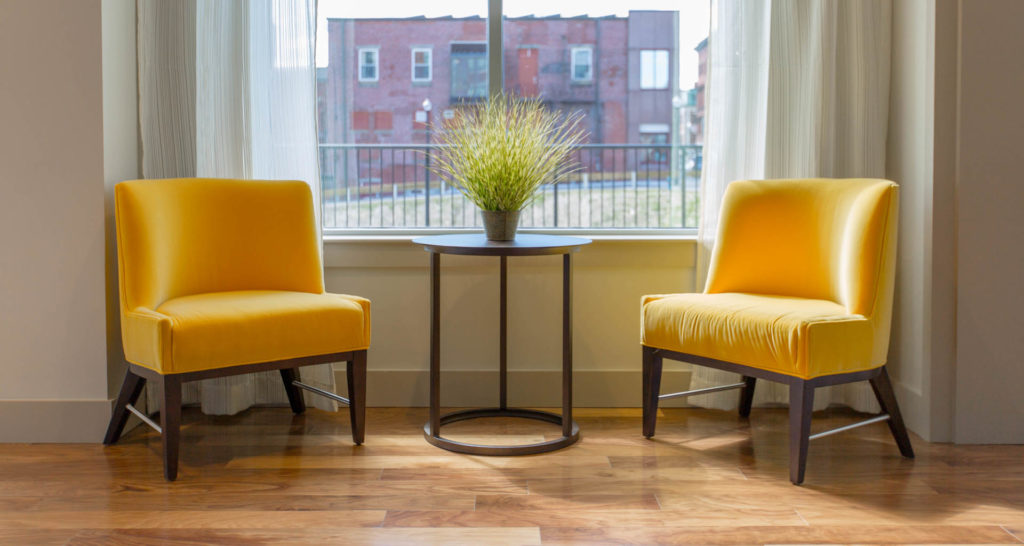 The landfills are brimming with old furniture pieces, as it seems to be the simplest thing to throw out the old and go for brand new as soon as you move into a new home. Still, the popularity of home renovation projects paired with this kind of thinking rapidly increases the amount of waste, so we should resist the temptation and find ways to repurpose more décor and existing furniture. For example, if you think your old furniture doesn't fit the new aesthetics or design of your home, try reupholstering or refinishing it to make it fit better. If this does not work out, you can always donate your furniture to those who need it through a local charity.
Green Your Lighting
Try to maximize the natural light wherever you can. Energy-efficient windows and doors with large glazed surfaces may set the organic framework of the entire house and help bring the outside in. Still, at night-time, you should avoid incandescent bulbs. Not only do they consume more energy, but they've already been banned in many countries due to the high amounts of heat they produce.
Instead, rely on low-voltage systems and ever-more popular LEDs. They are the most economical bulbs on the market today, and can last up to ten times longer and use up to 70 percent less energy.
Stay Healthier With Wood or Stone Flooring
Modern carpets made of synthetic materials may contain volatile organic compounds (VOCs) that are discharged into your indoor air. Among VOCs, there are chemicals associated with serious health threats, and these extend particularly to vinyl floors. 
Until manufacturers find a way to eliminate VOCs entirely, stick to natural stone or wood floorings. Natural wool rugs are an excellent alternative to their synthetic counterparts, and provide a soft, natural feel underfoot while wearing better.
Decorate With Healthier Paints
Wall paints are another source of VOCs. If you can still tell a room was painted days after the job, you're effectively inhaling VOCs as they off-gas from the coated surfaces. What is more, VOCs may be released well after the initial odor goes away.
In either case, you should start asking for paint certified as low-VOC or low-odor. Typically water based, these paints help to discharge the chemicals that are related to health risks much faster. So, your home is safe after a day or two of proper ventilation.
Still another option are natural mineral paints such as those from RomaBio that remain "active" for years, continuously cleaning the air in your home by absorbing carbon dioxide. Made from potassium silicate, these paint products are Cradle to Cradle Certified Silver, meaning they deliver the least toxic coating available.
Greenery as Décor
Whichever interior décor style you choose, there are always plants that fit perfectly and suitably enhance the space. Whether you choose large potted plants or just a small collection of blossoms on your kitchen island, greenery will always give your home an eco-boost.
New Decade, New Resolution
With the onset of 2020, take the time to plan your next move of house or purchase of a new property carefully to minimize environmental impacts. These life changes can contribute to literally a ton of waste , so consider how to avert the sending of things to a landfill. Many items can continue a second life as repurposed, recycled, or donated items. It's up to us to decide.