So long, Las Vegas! For 2021, the mammoth CES event normally held in convention halls all across Las Vegas moved to an entirely digital domain, a forcing function of the Covid-19 pandemic. Here are some of our key takeaways from smaller companies as we browsed the digital showroom floors, myriad Zoom meet-ups, and software-enhanced networking events. These include innovative products from Fledging, Zobi, and Kew Labs. Read on for our all-digital coverage.
Fledging Hubble for iPad
From consumer electronics startup Fledging, based in Birmingham, Alabama, Hubble for iPad is a slick aerospace aluminum USB-C hub and wraparound case cover available in two versions, one for the the Apple iPad Air 2020 (10.9-in.) and iPad Pro 2018-2020 (11-in.) and another for the iPad Pro 2018-2020 (12.9-in.).
Why the need for an iPad hub? Well, these latest iPads have only one standard port—a single USB-C port—and no audio port, meaning you are out of luck attaching non-USB-C accessories and audio gear unless you have the proper adapters.
The ports on Hubble for iPad extend that solo USB-C port to 7 ports, making the iPad a much more versatile tool. These run the gamut of connectivity, including a USB-C charging port, a USB-C port for data, a USB-A port for data, an SD card reader, a microSD card reader, an HDMI port (up to 4K 60Hz), and a 3.5-mm audio jack. There is also a travel switch for turning off the hub when not in use to conserve power.
While we are waiting to get our hands on a review unit, it appears the integrated, tri-folding case cover is similar in design to previous Apple Smart Folio covers, and attaches to the Hubble aluminum chassis. And for Apple Pencil users, Hubble for iPad still supports the convenient magnetic charging and storage feature.
Hubble for iPad is available in either Silver or Space Grey finishes to match (or contrast if you so desire) with the factory iPad colors. Prices range from $100 for the 10.9/11.0-in version to $110 for the 12.9-in. version. You can order directly from Fledging or from Amazon (commissions earned, see policy).
Zobi Hedgehog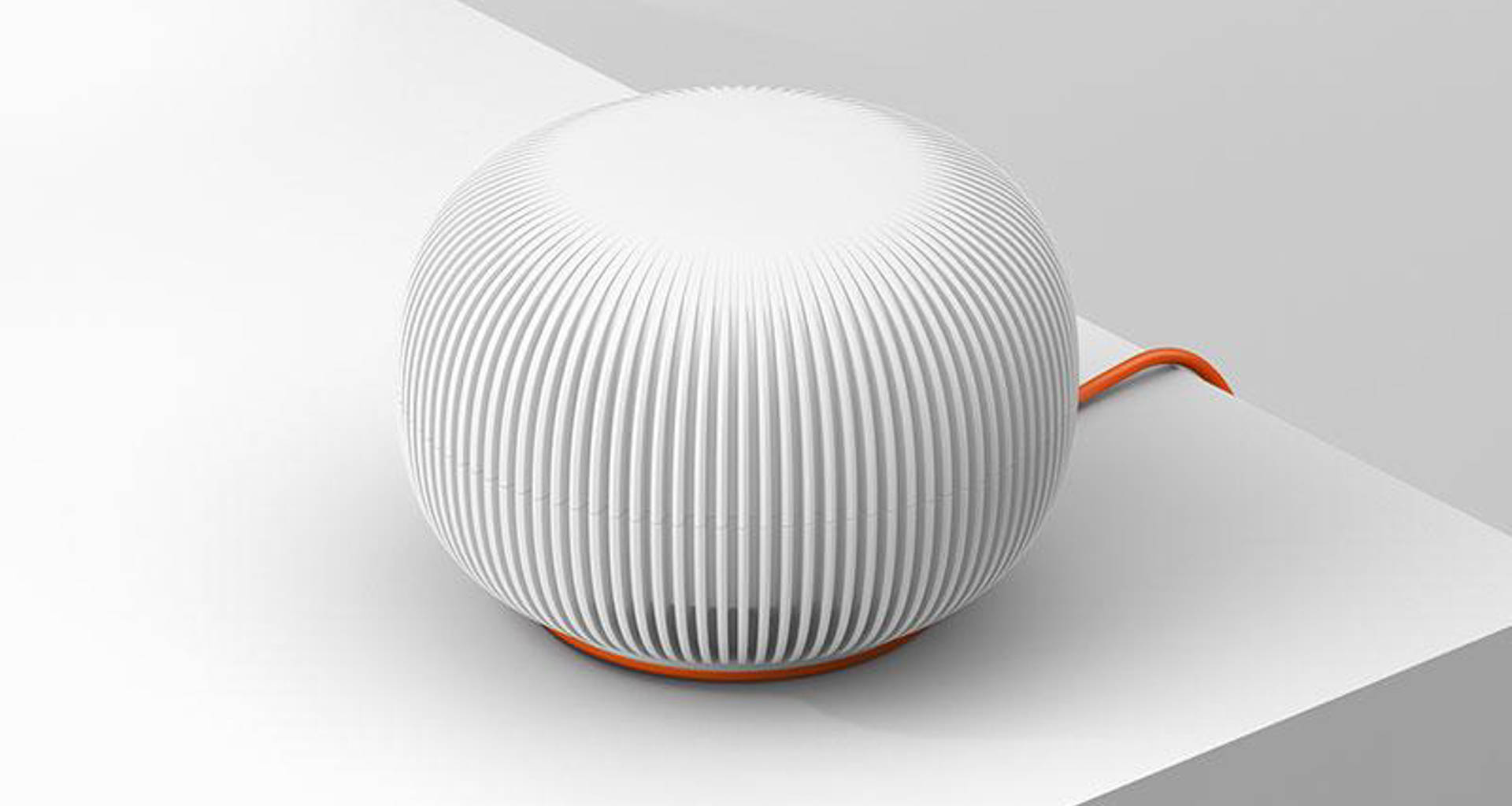 Designed to work alongside existing firewalls, routers, anti-virus software, and other security gear, Hedgehog from Zobi aims to bring heightened, 360-degree security to any home connected to the Internet and fitted with multiple smart devices. The U.K.-based startup was founded by cybersecurity expert Scott Lever, and this product is specially tailored to detect any suspicious activity on the network and alert the homeowner through the Hedgehog app. Furthermore, Hedgehog intends to go a step beyond to neutralize the threat and thereby protect data and information associated with the affected device.
"Many people think anti-virus software or firewalls stop cybercrime, but they only protect PCs," said Lever in a press communiqué released during CES. "We have so many connected devices in the home from nanny cams to smart fridges, digital doorbells and games consoles, that people don't consider are all potential targets."
Hedgehog uses the Zobi Home Intelligence platform developed by the company. Among the security features are a network scanner, device recognition, device manager, vulnerability scanner, intrusion detection, and more. It supports both 2.4 Ghz and 5 Ghz Wi-Fi networks via its wireless adapter.
The whole-home cybersecurity device sits on a tabletop and is available for pre-order direct from Zobi, with delivery expected in early 2021.
Kew Labs UTS-1 Qi Charger
Wireless charging has gone mainstream over the past few years, as both Apple, Samsung, and others have embraced the Qi standard on many of their latest smartphones and even many cars have them. But Qi desktop chargers take up space and can get in the way of other work. Now, Kew Labs has tackled that problem with the UTS-1, a Qi charger that installs on the underside of a non-metallic furniture surface with no drilling required or damage incurred. The charger then works through wood, granite, quartz, glass, and plastic surfaces between 18 and 25-mm thick, enabling some creative wireless charging possibilities.
Kew Labs pulls this off with what they call Intelligent Power Communications (IPC) technology, a patented communication system between the phone and the charger that enables quick and efficient charging while keeping the phone cooler than a standard Qi charger. The company says the charger supports the Apple and Samsung fast charging specs, and shuts down automatically when charging is complete. It installs underneath the surface with included adhesive tape, while a 1.5-meter power cable and charger are supplied for connecting to a nearby electrical outlet (meaning, no wires on the surface).
The company supplies a small sticker to mark the location of the charger from the top surface, and the unit emits an audible tone when the phone is placed and begins charging. Furthermore, the device can detect foreign objects placed in the charging area and then switch the charger off.
The charger is available from the Kew Labs website at $104.99.