Giving a glimpse into how today's connected home could serve its occupants if it were equipped with smart-home products in every room, and on every wall, inside and out, the Nest Connected Home was assembled specifically for the 2017 NAHB International Builders' Show (IBS) in Orlando, Florida. In our second segment of a 3-part walk-through series on this 784-square-foot home, we take a look at more of the interior features that were visible as show attendees toured the site.
Related stories: Inside the Nest Connected Home at IBS 2017: Part 1 and Inside the Nest Connected Home at IBS 2017: Part 3
Google Speaker
To enable voice control for native Nest products and some Works with Nest products, the home was fitted with the Google Home voice-activated speaker. As a competitor to Amazon Echo and their Alexa assistant, Google Home is powered by the Google Assistant and voice request conversations begin with "OK, Google."
In addition to a growing list of smart-home devices, Google Home can control music and entertainment services, manage tasks, schedule calendar events, respond to a wide range of questions, and more.
Google WiFi
As most smart-home products are connected using Wi-Fi, the home was networked using Google WiFi, a distributed, multi-node router system designed to replace the single router in most homes. The system aims to address scenarios where multiple devices may be consuming high bandwidth concurrently, and to eliminate dead spots. You can read more about Google Home and WiFi in our recent article here.
Haiku Home H-Series Fan
In the great room, a Haiku Home H-Series ceiling fan was installed to aid ventilation, and is crafted from either sustainable Moso bamboo or aircraft-grade aluminum. The fan includes the company's SenseME technology, which adjusts the fan based on the presence of home occupants.
When paired with the Nest Learning Thermostat, the fan's Smart Mode features can be linked to help save energy and increase comfort by adjusting the fan to seasonally-appropriate settings. Additionally, the fan works with the Nest Home/Away Assist features to conserve more energy.
Hunter Douglas PowerView Motorization Shades
Windows were covered with Hunter Douglas PowerView Motorization shades, battery-powered wireless shades that can be raised, lowered, tilted, or traversed with the Hunter Douglas PowerView app.
When connected with Nest, the shades can be automatically adjusted in response to Nest Home/Away Assist and Nest Rush Hour events.
For much more detail on Hunter Douglas PowerView, see our article on Automating Window Shades in the Connected Home Era: Part 2.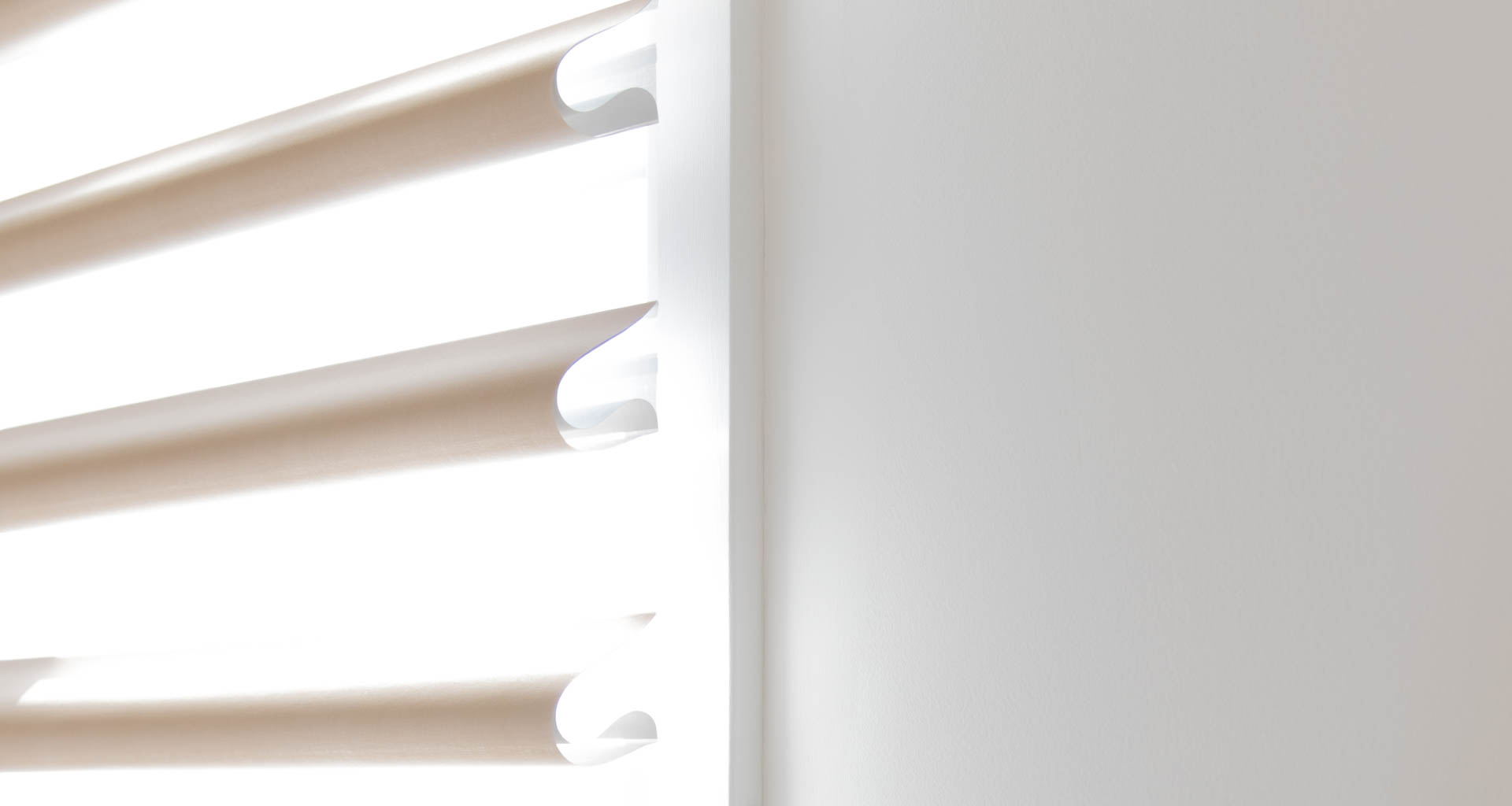 leakSMART Home Water Protection System
For detection of water leaks throughout the Nest Connected Home, the leakSMART Complete Home Water Protection System was deployed to enable automatic water shut-off at the first sign of a leak when used with Nest Home/Away Assist mode, and can also notify an emergency contact. The Nest Learning Thermostat's temperature and humidity readings can also be displayed in the leakSMART app.
Lutron Caséta Wireless Dimmer
Lighting control was handled by the Lutron Caséta Wireless environment, a collection of in-wall dimmers and remote controls that wirelessly connect to smart-home networks through the Lutron Smart Bridge. Under the Works with Nest program and Nest Home/Away Assist, the Smart Bridge can automatically switch off connected lights when the home is unoccupied.
Additionally, when a Nest Protect detects a smoke or CO event, lights can automatically be turned on to light the way for exiting the home. And when a Nest Cam Indoor or Nest Cam Outdoor detects a person through the Nest Person Alerts feature, Caséta Wireless can temporarily turn on lights to make it appear as if someone is home. For much more about Lutron Caséta Wireless, read our in-depth review: Flexible climate and lighting control with Lutron Caséta Wireless and Smart Bridge.
Check out our Part 3 wrap-up to this series.