So you have dissed the mall entirely this holiday shopping season. Bravo! Now sit back and stay socially distanced, then take advantage of the joy of online purchasing and the ease of doorstep delivery. Here, in our Holiday 2020 Gift Guide, we've curated a diverse set of gifting suggestions for you, including a great deal on the hugely popular Apple AirPods Pro listening devices and a hilarious book you'll want to grab for the family. We've also unearthed a top smart speaker as well as a 75-in. 4K TV, a cool power tool, a stealth smart door lock, and much more.
Listen Well: Apple AirPods Pro at $199 ($50 off) and AirPods Max
The original Apple AirPods redefined wireless listening when they were released in 2017, and Apple still sells them in a second generation version. However, the AirPods Pro raised the bar significantly when they were launched in 2019, given their snug fit (due to multiple sizes of silicon ear tips), Active Noise Cancellation, and Transparency Mode features. Better yet, they can be had at a special holiday price.
If you are inclined to go bigger, Apple has just released AirPods Max, probably a candidate for the least-aptly-named product of the year since they are in fact over-the-ear headphones (though they are entirely wireless). We have not tried them yet, but Apple says they offer higher-fidelity audio than AirPods Pro, and feature Adaptive EQ, Active Noise Cancellation, and spatial audio. And, for uninterrupted listening they deliver an impressive 20 hours of play time.
You probably already have someone on your shopping list asking for them, but be aware they are priced at $549.
Fun Read: Message From Dad: Stuck at Home
Paul Peters, the author of this tongue-in-cheek look at the Covid-19 disaster of a year called 2020, admits to writing the book entirely on an iPhone from his home country of Germany. But it's not until you launch the Kindle book on your own phone or flip open the paperback do you understand why: The entire book is written in the form of daily text messages to his family—hilarious vignettes into the upended lives we led in 2020—replete with inventive hashtags galore and more clear-eyed emoji than you can shake a schnitzel at.
Unconvinced? See the sample page below from Day 62.
Now, you can look for an in-depth review of the book here soon, but rest assured it will make a hoot of an addition to Christmas stockings for those you love, particularly immediate family members. In English, of course, with 252 quick-read pages.
Drill To Die For: Festool T1D 18 – T 18+3 Cordless Drill Kit
We admit it. We are addicted to Festool. These professional power tools are the favorites of woodworking and homebuilding pros, and have a well-deserved reputation for rugged dependability—plus they feature a comprehensive 3-year warranty to boot (including the batteries). The Festool T1D 18 + T 18 cordless drill kit features the German company's new-generation brushless EC-TEC motor, ensuing long life and steady drilling power.
Best of all, it arrives in the fabulous Festool Systainer, a rugged, stackable, and eminently portable case molded from tough ABS plastic. Each is custom-fit for a specific Festool device, and interlocks with others of its kind when stacked.
The kit includes a pair of 18-volt lithium ion batteries and companion charger. Festool, by the way, never goes on sale. So why wait?
Automate Your Clean Up Act: iRobot Roomba i7+ Robot Vacuum at $599 (40% off)
Once you have a robot vacuum, chances are you'll never go back to dragging a traditional vacuum cleaner around your home. This latest iRobot Roomba i7+adds to the robo-credentials of the brand's Roomba lineage by delivering on automatic emptying for up to 60 days with the Clean Base dock. It also recharges itself as needed by connecting to the dock, meaning it can handle long jobs unattended by pausing and recharging until the job is done. And it moves seamlessly from carpets to hard floors, adjusting its performance to match.
Furthermore, you can control the Roomba i7+ by voice, using either Amazon Alexa or Google Assistant. For example, the command "Roomba, clean under the kitchen table" can send the robot-vac off on a specific cleaning mission.
Go Paperless: Rocketbook Core Executive Smart Reusable Notebook
Sometimes, it's just easier to jot things down in a notebook rather than mechanically typing them into your phone or laptop. But paper still kills trees. Enter the Rocketbook Core, a 32-page new era notebook that can be used endlessly by wiping its pages clean with a damp microfiber cloth (included). What happens to your previous notes? Just zap them to the cloud instantly by snapping an image from the Rocketbook app, then keep your note-taking going with the included Pilot Frixion pen.
We've ditched our traditional notebooks and use Rocketbooks exclusively. We prefer this smaller 6-in. by 8.8-in. Executive size (the same size as the Moleskine Classic you're probably using), but you can get Rocketbooks in the larger 8.5-in. by 11-in. Classic size if you like to write bigger. You can also choose from dotted grid or lined pages.
Smarten Your Door Invisibly: Level Bolt Smart Lock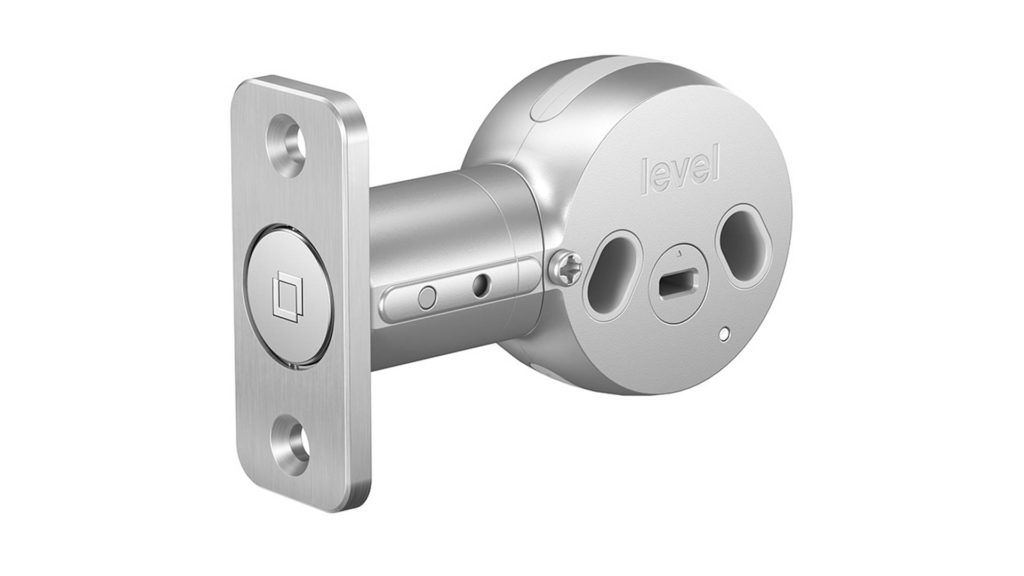 Designed to disappear entirely once installed, the Level Bolt Smart Lock replaces the American standard deadbolt mechanism that resides inside your door, leaving you with an entirely smart yet entirely stealth installation. You can keep all of the expensive hardware you already have, including the handleset on the outside as well as the thumbturn mechanism and door knob or handle on the inside. The fully wireless lock features a stainless steel gearbox, powered by an easily accessible battery.
The app works with both Apple iOS and Android devices, and it can be set to automatically lock as you leave and unlock as you approach it. Furthermore, it has nice integration with Apple HomeKit and the the Siri voice assistant. You can even operate the lock remotely when you have an Apple HomeKit Home Hub in your home.
Cool Climate Control: Google Nest Thermostat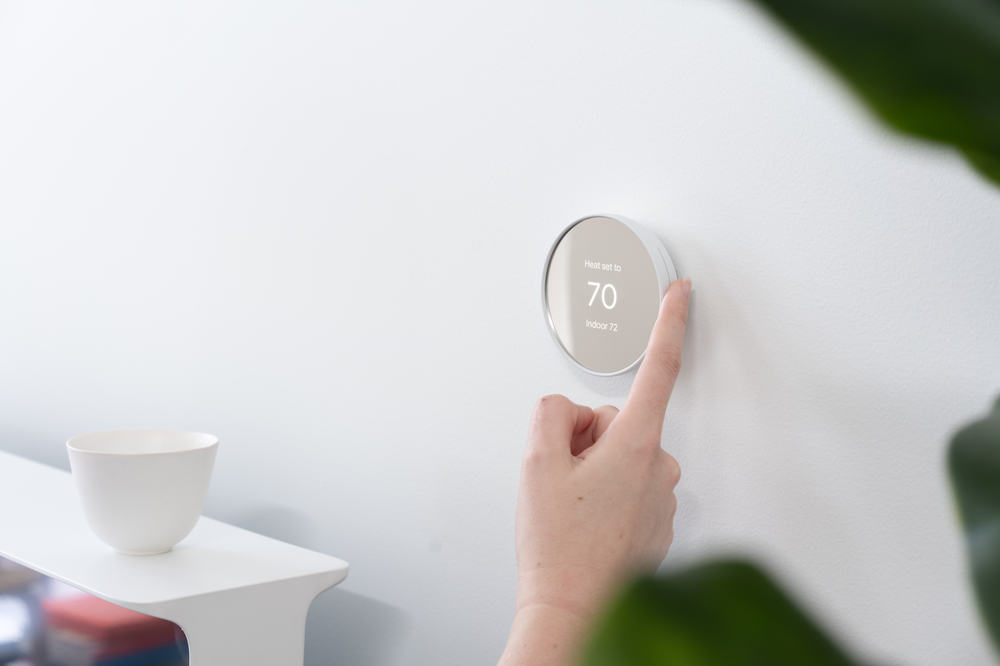 As we covered in our previous look at the latest Google Nest Thermostat, it's not only the most affordable Google Nest thermostat ever at $130 but it is also the first to work exclusively with the Google Home app. Features include a sleeker, recycled plastic housing (offered in a choice of snow, sand, fog, or charcoal colors), and a mirrored glass lens with QVGA liquid crystal display designed to reflect the decor of the room.
The thermostat also supports the new Google Nest HVAC monitoring features to alert homeowners to potential issues with their system through app-based notifications.
Zoom Your Network : Amazon eero 6E Mesh Wi-Fi 6 System 3-pack
Network dead spots can be a thing of the past with mesh Wi-Fi, and this latest system from eero includes the company's latest Wi-Fi 6 routers. With this 3-router setup, you can have full-throttle networking throughout a 5,000 square foot home and gain speeds up to 500 Mbps. Say goodbye to dropped Zoom video calls and frozen Google Meet sessions.
This eero kit also functions as a Zigbee hub, adding flexibility to your smart home repertoire. Furthermore, it is one of the new systems that supports the excellent Apple HomeKit Security platform.