In 2017, the FBI reported over 840,000 home burglaries occurred in the U.S. That's not only shocking, but it's also downright scary. The good news is, there are steps you can take to help ensure you don't become a victim. Keep reading to learn about what you need to do to ensure your home is safe and secure through our home security checklist.
The Basics
When it comes to home security, there are some things that are considered "basic." In this context, it means tasks you should do each time you leave the house, go to bed, or just for general security. These things include:
Lock your windows
Deadbolt all exterior doors
Install doors made of metal or wood
Keep nearby bushes trimmed
Install motion-activated floodlights
Have a home security sign in the yard
For the basics of home security, there are probably several things you already have in your home. Most exterior doors now come with a deadbolt lock in place; however, if they don't you need to retrofit one. All windows need to be locked—on all levels of the home. This is especially important if you are going to be away for a while.
As the years pass, quality exterior doors and door frames can experience wear and tear and may not be able to withstand an attempted break-in. If your door has seen better days, now is the time to invest in a new door made of stronger and more reliable materials.
Intermediate Home Security Measures
In addition to the basics, you can take your home security efforts a step further. To do this, it will usually involve the installation of wireless security systems. These systems have features to help keep you and your home safe including window and door sensors, along with HD security cameras.
It's also important to note that the placement of your security cameras matter. If you put a camera where it can be easily seen—such as at your back or front door, most burglars are going to stay away.
With the window and door sensors, you are going to receive a notification and an alarm will sound any time a door or window is opened. However, the system can be disarmed so you can easily open and close doors and windows without issues.
Advanced Home Security Measures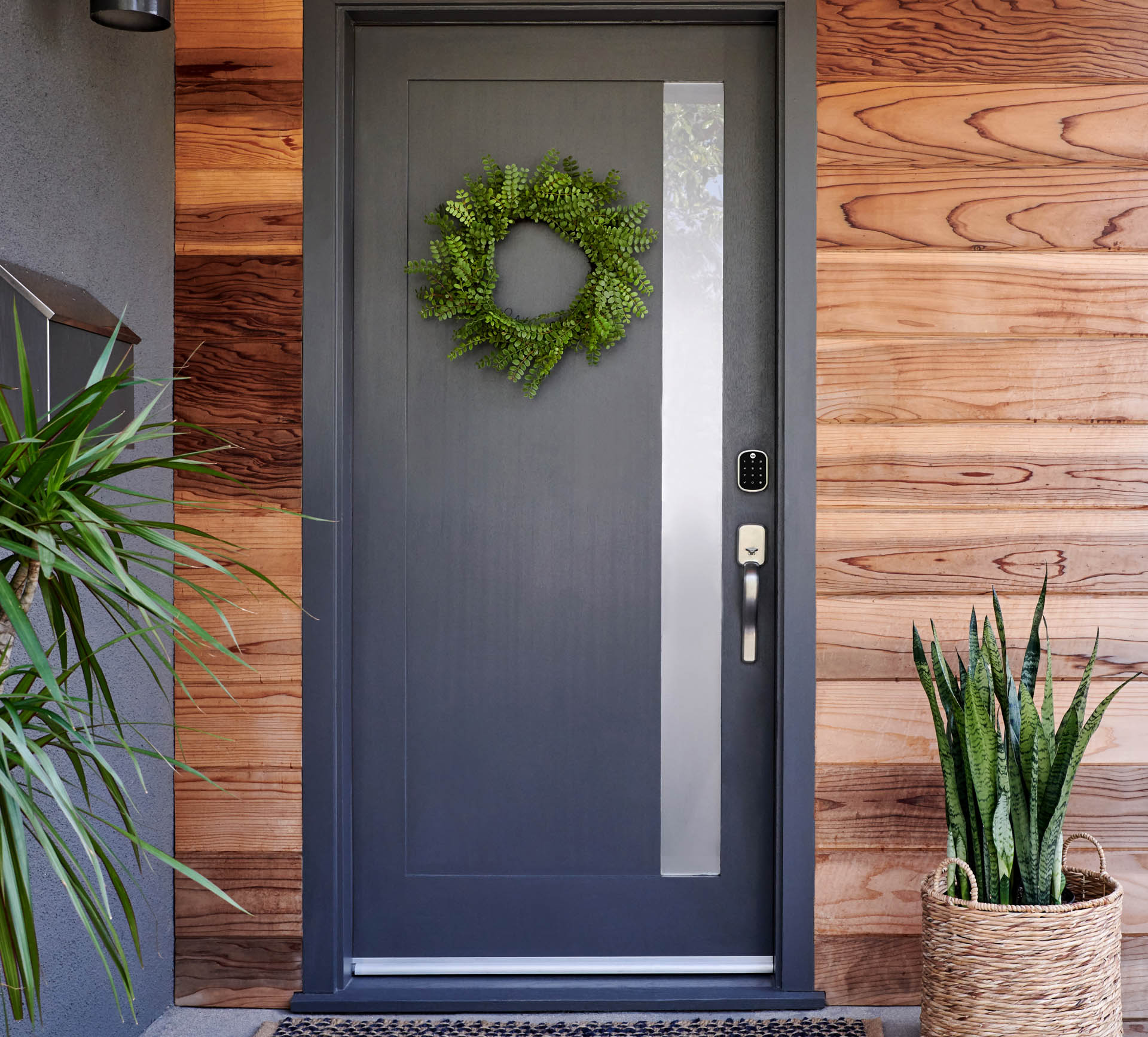 If you have a budget that allows you to invest in some of the more advanced home security measures, then it's a good idea to do so. There are several advanced options for any home security system to consider. These include:
Smoke, fire, and carbon monoxide detection
Smart door locks
HD security video with cloud storage
Smart garage door control
Smart security lighting
These types of safety and security accessories are also among the most highly desired smart home features. In addition to heightening the security of your home, the remote control and automation features will add convenience and move your residence into the connected home era. 
For example, an integrated smart door lock setup with remote locking is beneficial if you can't remember if you locked the door. Or if you are away and need to let someone into your home, such as a housekeeper..
What Security Solutions are Right for Your Home?
As you can see, when it comes to home security, there are more than a few ways for you to safeguard your family and your home. By starting with the basics, you can begin to make your home more secure. Then, moving onto a wireless security system from security professionals and opting for 7×24 monitoring services, you have more than a fighting chance to avoid becoming the victim of a home break-in. And by adding a collection of integrated smart home accessories, you can bring considerable measures of convenience, safety, and increased security to your residence.