Your home's water system called. It wants your respect back. With all of the buzz around connected homes, your water system may still be stuck in the dark ages. Its pipes and valves are tucked behind the walls—out of sight and out of mind—and missing in action on your smartphone. That may not present itself as a huge problem, until a pipe bursts and a catastrophic leak occurs—leading to costly damage in your home.
This is a scenario where it can pay to outfit your home with a smart leak detection system, one that can send alerts to your smartphone when it discovers the first sign of a leak. And, more importantly, a system that can automatically shut off the main water line when a leak is detected to avert costly damage. The Water Hero P-100 fits that bill precisely, and can help give your water system the respect it demands.
Note: Use Discount Code FREESHIP_DH for free shipping at check-out at waterheroinc.com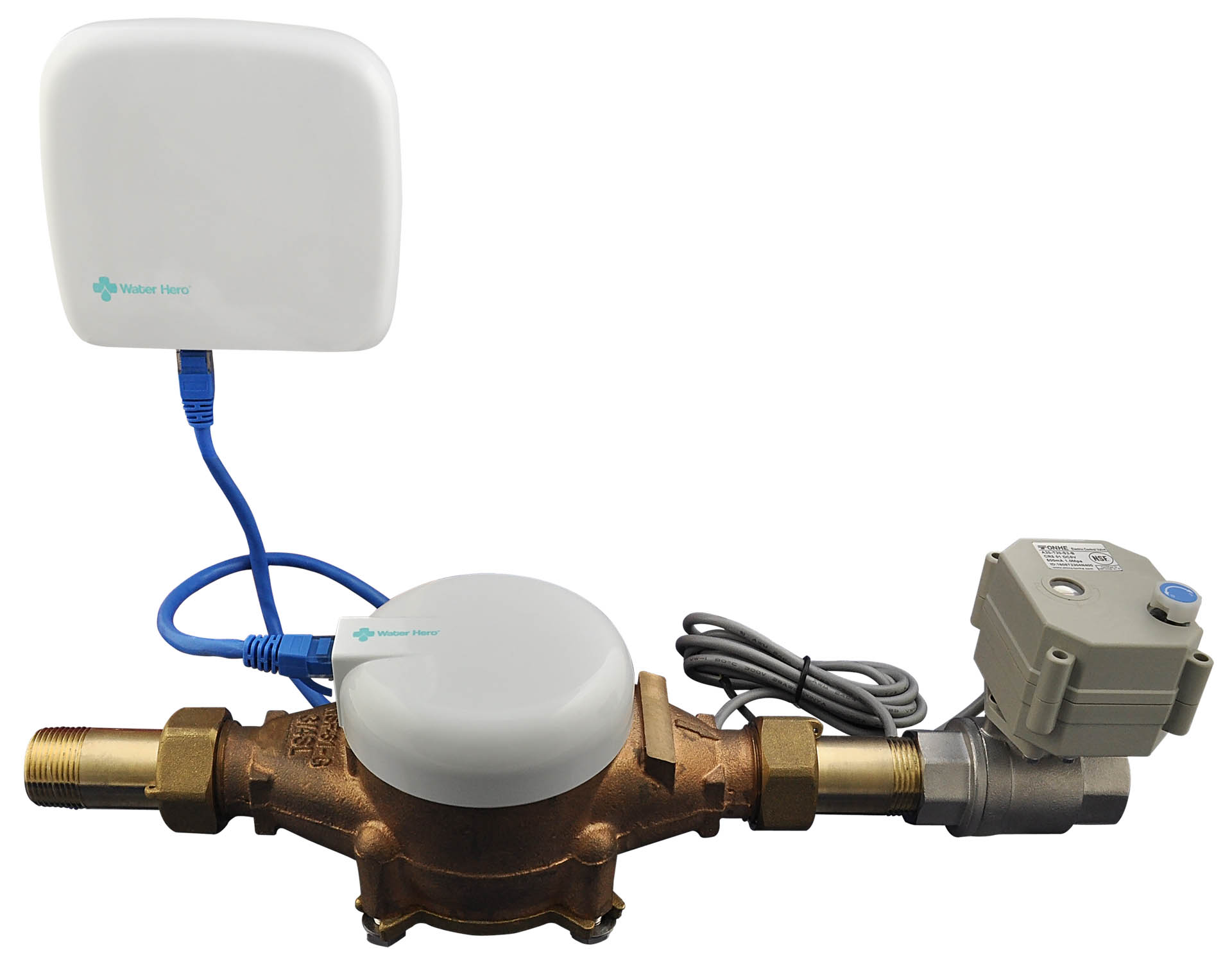 Smart Leak Detection and Shut-Off with Water Hero
These intelligent products serve as all-knowing water savants for the complex plumbing system in your home. In this infographic from our colleagues at Water Hero, learn how installing a whole-house smart leak detection system with automated shut-off capability can help put your mind at ease. At the same time, such a smart system will keep you informed realtime about how much water you are using inside and outside of your home—a sure-fire way to encourage water conservation and contribute to savings on your water bill.
Systems like the Water Hero P-100 are obviously suitable for your primary residence, but also recommended for vacation homes, rental properties, and anywhere else where there is a water system that needs to be monitored and remotely controlled. The automated shut-off feature—in addition to preventing serious water damage—can also net a significant discount on your homeowner insurance policy premium. So, these systems may well pay for themselves in short order.
Furthermore, the Water Hero app is available for Apple iOS mobile devices, and provides leak alerts, realtime water flow rates, incoming water temperature, detailed hourly water usage metrics, and controls for remotely operating the main water valve. A Water Hero web app is also available, and runs on modern web browsers.
The Water Hero technology can also be ordered in configurations and pipe sizes to support condominium buildings and homeowners associations, where a single burst pipe can impact multiple residences with water damage. Additionally, they can be configured and sized for use in commercial buildings of all kinds. And be sure to use the discount code FREESHIP_DH when you order online or over the phone to get the shipping costs waived.
Editor's Note: This article was revised on 15 October 2019.