In synch with CES 2019 in Las Vegas, Phyn has announced that Phyn Plus—a smart water assistant, leak detector, and automated shut-off valve—has gained Amazon Alexa voice control. Furthermore, Phyn Plus will be soon be expanding beyond the shores of the U.S. to include wide availability across Europe. The company also announced the forthcoming Phyn Dashboard for the commercial building sector.
Phyn Backed by Belkin and Uponor
Phyn was created via a joint venture between electronics maker Belkin International and Finland-based plumbing systems manufacturer Uponor, and Phyn Plus is the company's flagship product. It is designed around high-definition pressure wave sensing and will alert the homeowner immediately upon detection of a leak in the plumbing system and automatically turn off the water supply, and can also provide early detection of other potential issues in the system.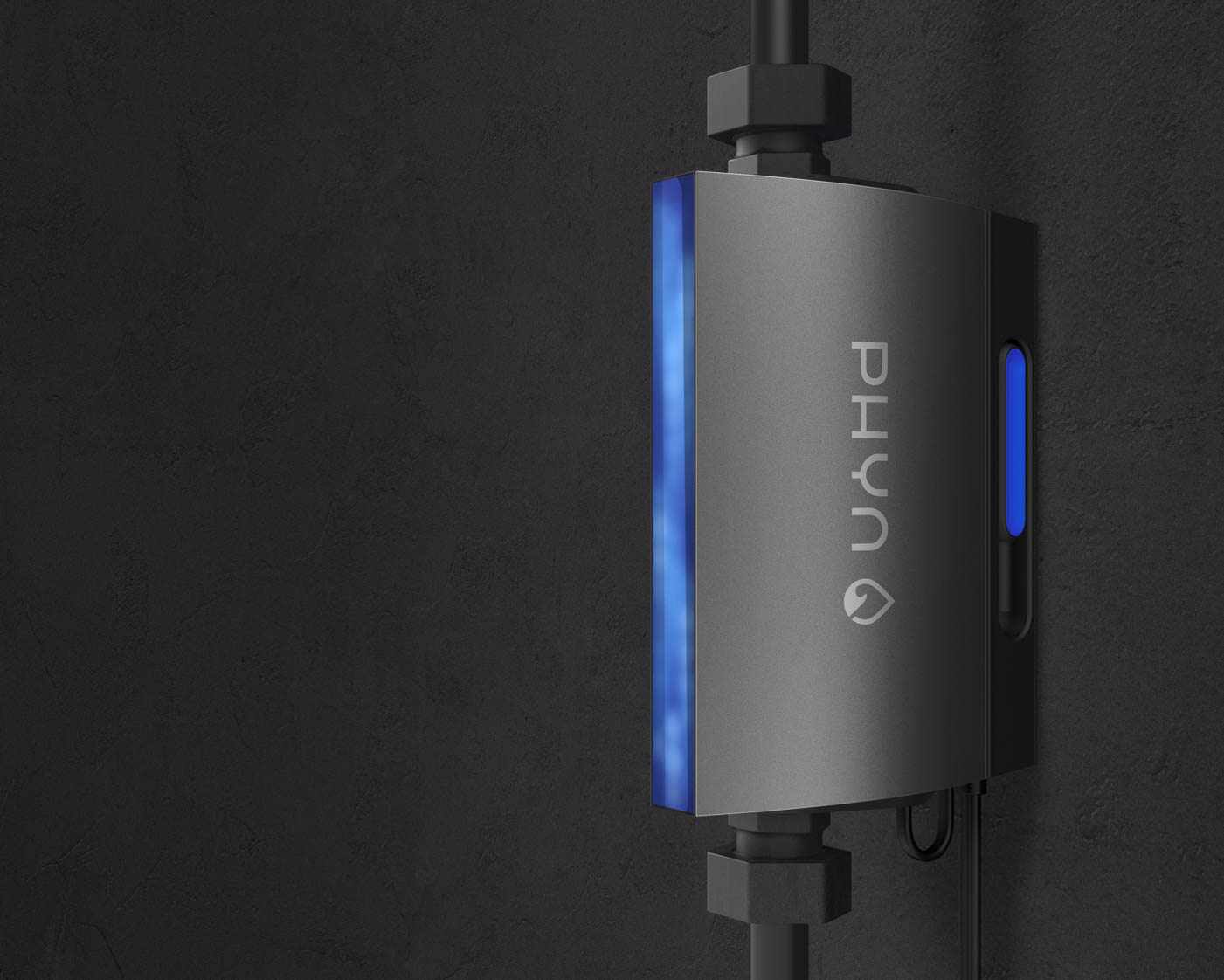 Alexa Support Makes Debut
The new Alexa integration will enable users of Phyn Plus to get voice updates on water consumption metrics in their home, and can also be used to switch their water supply on and off through the smart shutoff feature. The connected home product installs onto the home's main water supply line.
Phyn also announced integration with Google Assistant and the Google Home speaker line will be available in the second quarter of 2019.
Broad European Availability Begins in March
Launched in the U.S. in 2018, Phyn Plus will see its Europe launch in early 2019, beginning with Finland, France, Spain, and Sweden in March. The rest of the countries in Europe will follow.
"Supported by nearly a decade of R&D, Phyn is dedicated to advancing its technology to deliver the most accurate and reliable intelligent water monitoring solution and leak detector available on the market today," said Ryan Kim, CEO of Phyn. "Our team is excited to expand Phyn Plus' availability across Europe and help consumers take the next step in making their homes and other properties truly intelligent. By protecting their homes from leaks users can rest assured they are doing their part to solve the global challenges facing water scarcity."
The European debut of Phyn Plus will coincide with ISH Frankfurt on March 11. ISH is a major tradeshow focusing on the responsible management of HVAC and water in buildings. In Europe, the smart water device will cost €799 (VAT inclusive) and will include professional installation by Uponor partners.
"We are delighted to bring Phyn Plus into the European market with support of our experienced plumbers and water specialists' network," said Jyri Luomakoski, President and CEO, Uponor. "Phyn's superior intelligent water technology enables Uponor to deliver exceptional smart home water monitoring across Europe and to proactively help homeowners advance their plumbing into the digital era."
Phyn Dashboard to Aid Remote Commercial Property Management
In an effort to make Phyn Plus more appealing to the broader commercial market, the company also announced the Phyn Dashboard to facilitate expanding the product's smart water features beyond individual homeowners. Presented as a web-based portal, the dashboard is aimed at property management companies, homeowner associations, insurance companies, utilities, and builders.
The portal will provide remote management and building-scale information on water use, facilitate the mitigation of losses due to water leaks, and support water conservation and sustainability goals. The Phyn Dashboard will begin rolling out to Phyn partners in Spring 2019.